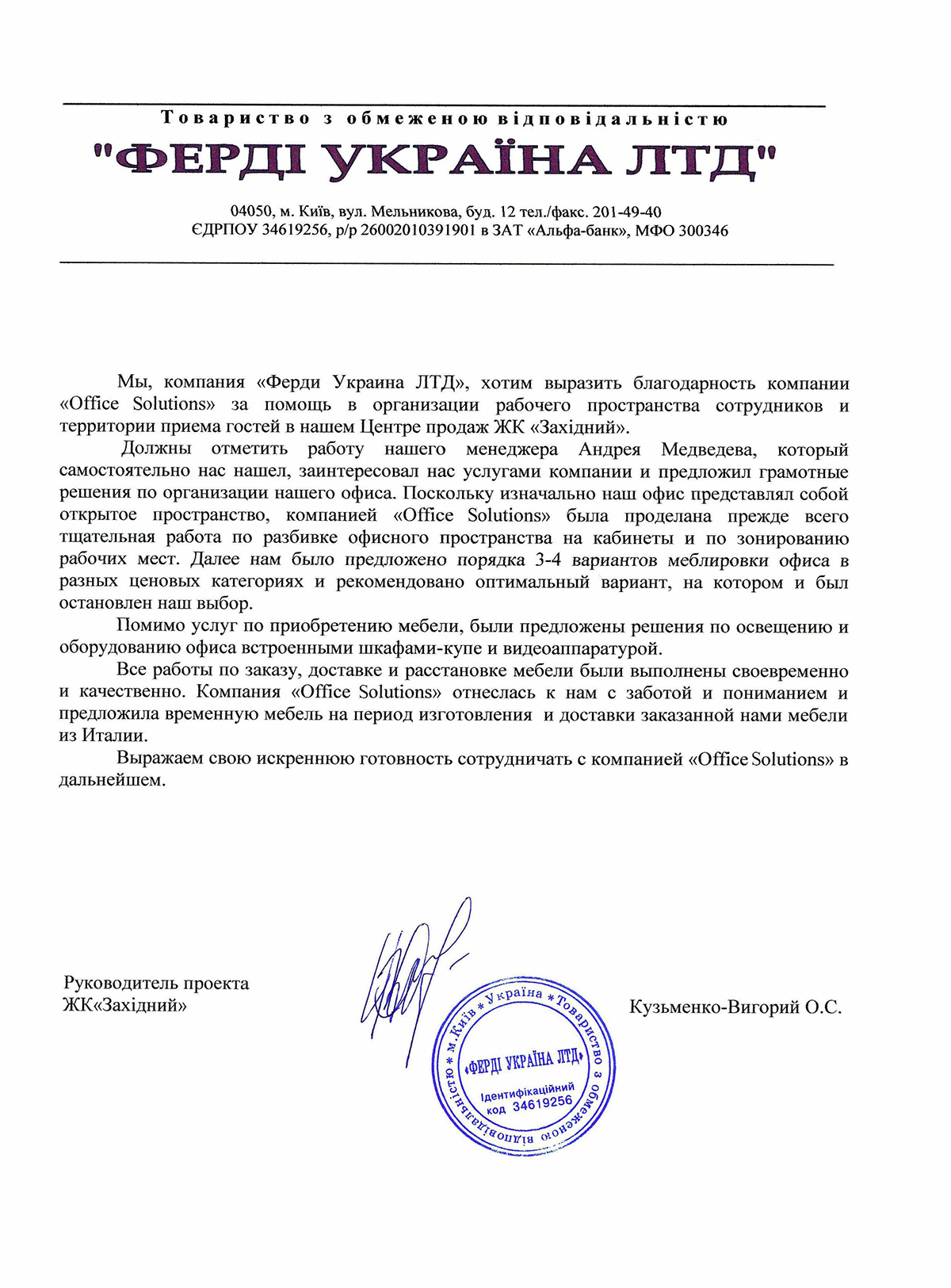 New office of Ferdi Ukraine Ltd Project in Kiev
Category: Offices and Furniture
Client: Ferdi Ukraine Ltd
Project date: 28 February, 2008
Reference Letter Text
We, the company "Ferdi Ukraine LTD", would like to express our gratitude to the company "Office Solutions" for their help in organizing the working space of the employees and the reception area in our Sales Center of Residential Complex "Zahidniy".
We have to note the work of our manager Andrey Medvedev, who found us on his own, interested us in the services of the company and offered competent solutions for the organization of our office. Originally our office was an open space so "Office Solutions" first of all did a thorough job dividing the office space into cabinets and work place zoning. Then we were offered about 3-4 variants of office furniture in different price categories and the best variant was recommended, which was the choice we made.
Apart from the furniture services we were offered solutions for lighting and equipping the office with built-in closets and video equipment.
All work on the order, delivery and arrangement of furniture was done in a timely and high-quality manner. The company "Office Solutions" treated us with care and understanding and offered us temporary furniture for the period of manufacturing and delivery of the furniture ordered by us from Italy.
We express our sincere readiness to cooperate with "Office Solutions" in the future.