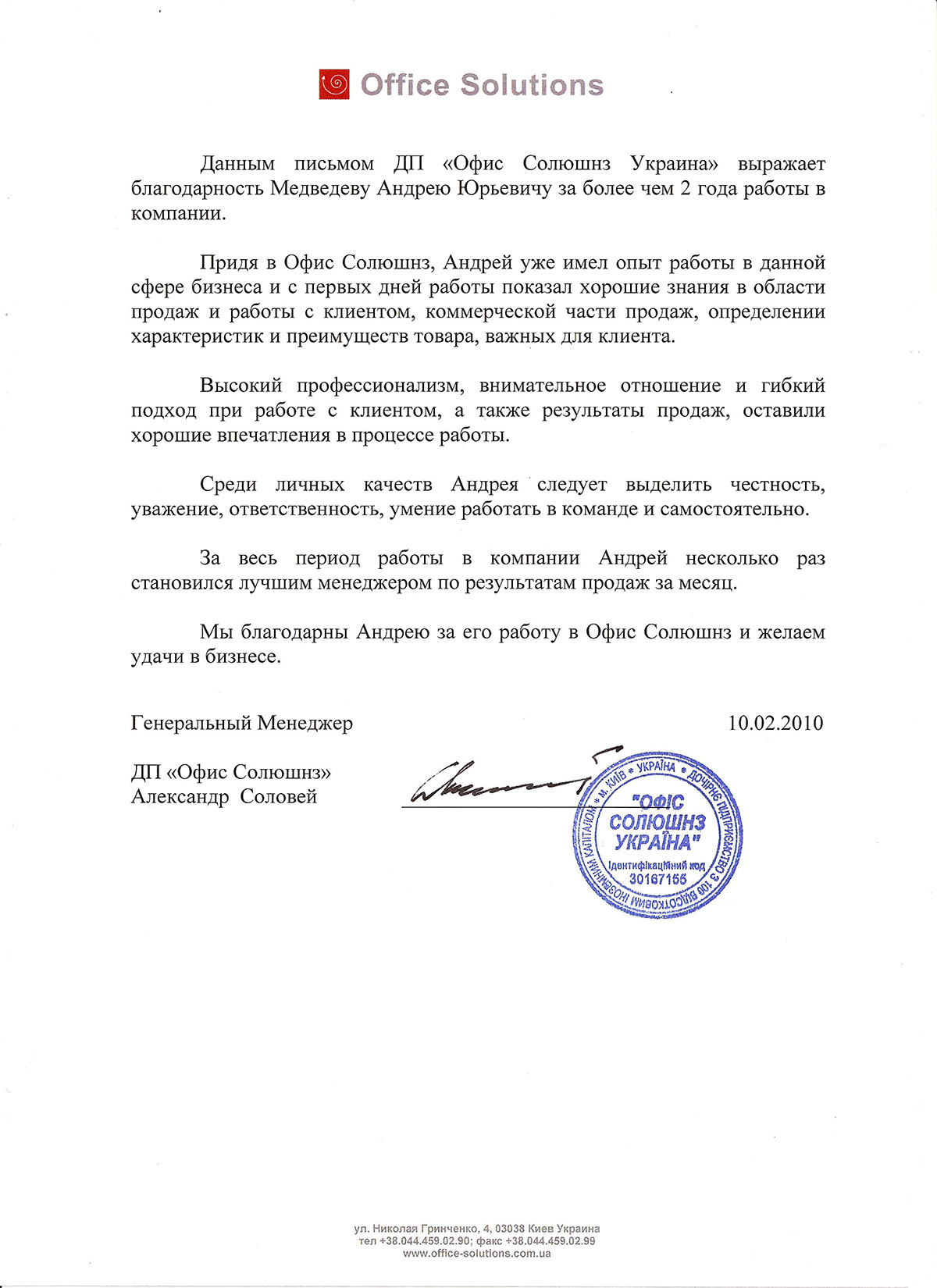 Office Solutions Reference Letter
Category: Offices and Furniture
Client: Office Solutions Ltd
Project date: 10 February, 2010
Reference Letter Text
With this letter the subsidiary "Office Solutions Ukraine" expresses its gratitude to Andrey Yurievich Medvedev for more than 2 years of work in the company.
Coming to Office Solutions, Andrey already had an experience in this field of business and from the first days of work has shown good knowledge in sales and work with the client, commercial part of sales, definition of characteristics and advantages of the goods, important for the client.
High professionalism, caring attitude and flexible approach to work with the client as well as sales results left good impressions in the process of work.
Among Andrei's personal qualities we should mention honesty, respect, responsibility, and the ability to work in a team and independently.
During the whole period of working in the company Andrei became the best sales manager of the month several times. We are grateful to Andrei for his work in Office Solutions and wish him good luck in business.