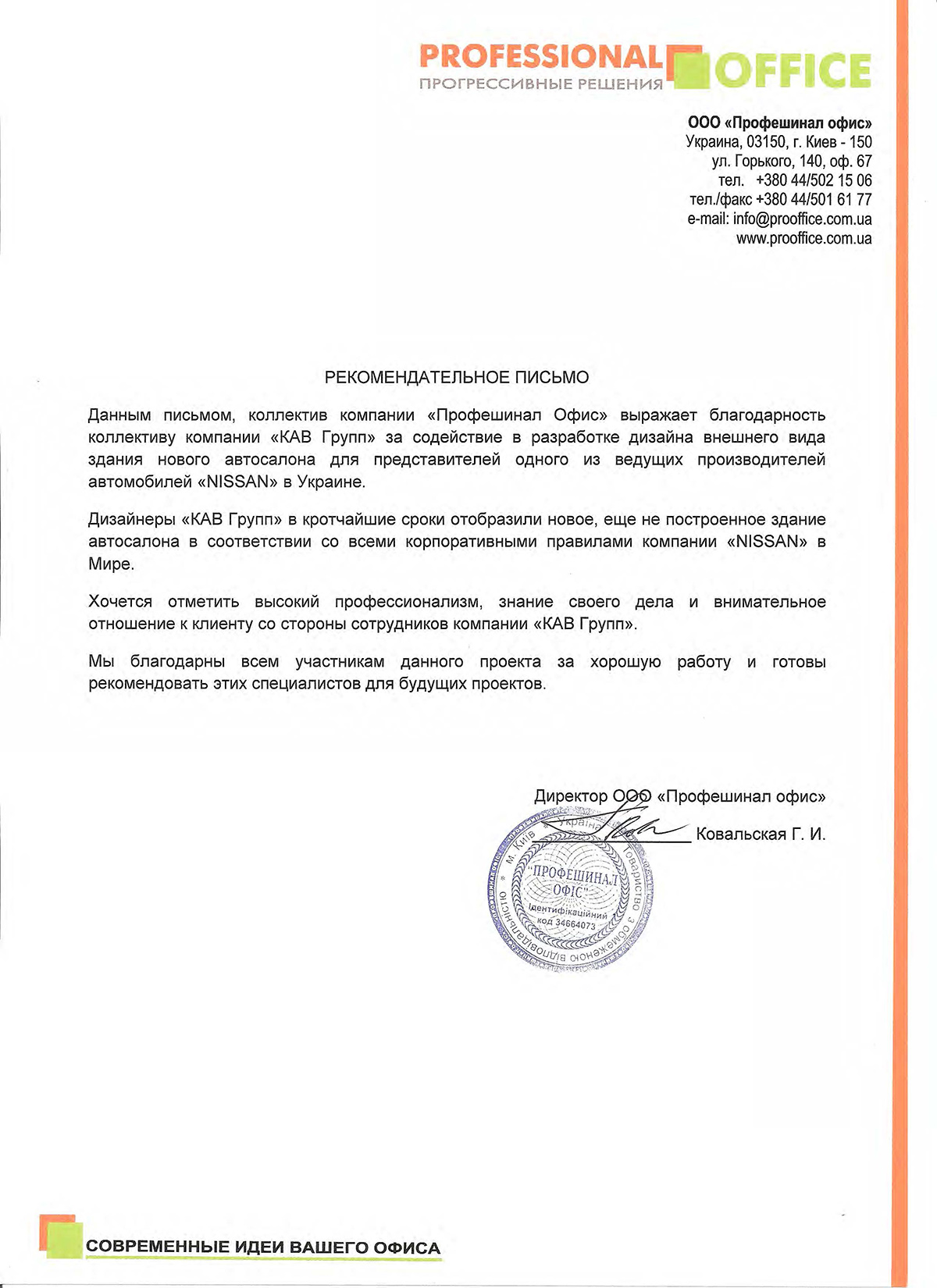 Proffessional Offices Reference Letter
Category: Offices and Furniture
Client: Proffessional Office Ltd
Project date: 10 November, 2011
Reference Letter Text
With this letter, the staff of the company "Professional Office" expresses its gratitude to the staff of the company "KAV Group" for their assistance in the design of the building of a new car showroom for representatives of one of the leading car manufacturers "NlSSAN" in Ukraine.
Designers from "KAV Group" in the shortest possible time designed the new, not yet built showroom building in accordance with all corporate rules of "NlSSAN" in the world.
I would like to note the high professionalism, knowledge of their business and attentive attitude to the client from the employees of "KAV Group" company.
We are grateful to all participants of this project for a good job and are ready to recommend these professionals for future projects.