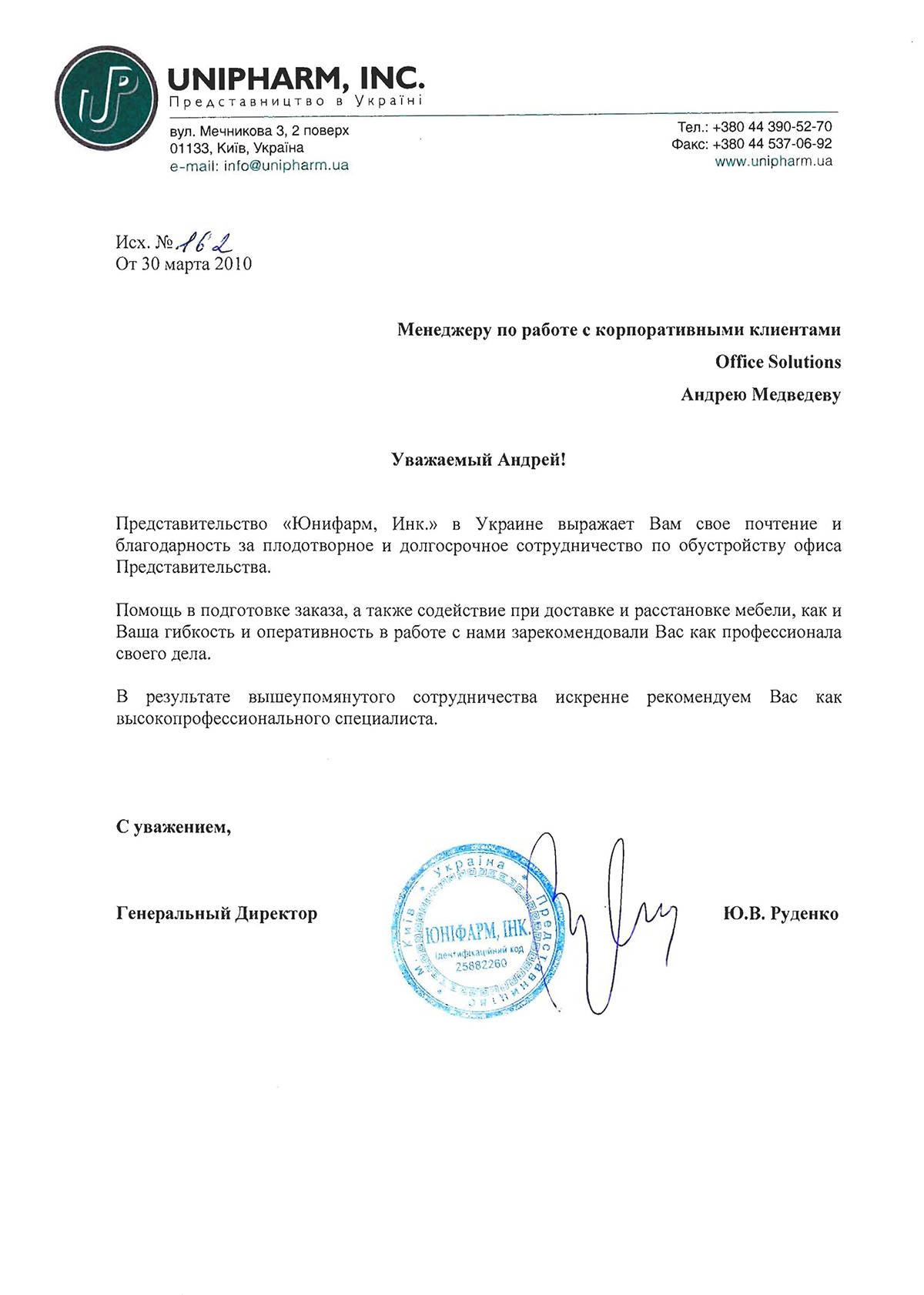 Uniphatm Inc Furniture Supply in Kiev
Category: Offices and Furniture
Client: Uniphatm Inc
Project date: 30 March, 2010
Reference Letter Text
Representation "Unipharm" in Ukraine expresses its respect and gratitude to you for fruitful and long-term cooperation on the office arrangement of the Representation.
Your assistance in the preparation of the order, as well as assistance in the delivery and arrangement of furniture, as well as your flexibility and efficiency in working with us have established you as a professional of your craft.
As a result of the aforementioned cooperation, we sincerely recommend you as a highly professional specialist.